Welcome to the FUST website
On this web site you will find information on the activities carried out within the framework of the UNESCO/Flanders Fund-in-Trust for the support of UNESCO's activities in the field of Science (FUST).

In 1998 Flanders signed a general cooperation agreement with UNESCO. It was the first instance of a regional government within the multilateral organisation entering into a formal contract of this kind. One year later EWI (Department of Economy, Science and Innovation)'s predecessor, the former Science and Innovation Administration, implemented the agreement by setting up the Flanders UNESCO Trust Fund (FUST) for the support of UNESCO's activities in the field of Science.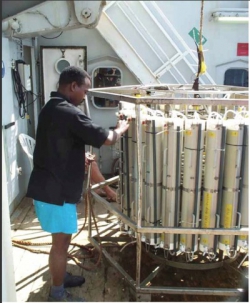 Projects have been financed under the Intergovernmental Oceanographic Commission, better known as IOC, International Hydrological Program, IHP, and the Man and the Biosphere Program, MAB. Priority is given to those activities that do represent a true partn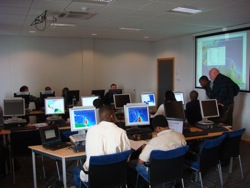 ership between UNESCO, Flemish institutions, and beneficiary countries.
The budget transfers from Flanders to FUST between 1999 and 2005 total 7.7 million U.S. dollars. Contributions by UNESCO and local and other partners brought the total budget for FUST project to 13.2 million dollars. FUST was evaluated in 2003, taking account of UNESCO priorities for scientific programs – which are the mid-term strategy for 2002-2007 and the objectives set at the World Summit for Sustainable Development in Johannesburg. Special attention was paid to Africa within NEPAD, the New Partnership for Africa's Development. The next evaluation is scheduled for 2007.
The FUST is managed by a Steering Committee which meets twice a year to assess and adopt proposals and review progress of ongoing projects.