FUST and IHP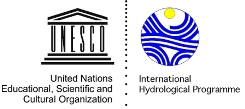 The International Hydrological Programme (IHP) is UNESCO's intergovernmental scientific cooperative programme in water research, water resources management, education and capacity-building, and the only broadly-based science programme of the UN system in this area. The role of UNESCO-IHP is to offer a platform to help understand the scope of global change impacts on water resources in order to manage those resources in a sustainable and adaptive way.
Since its inception in 1975, IHP has evolved from a strictly scientific programme to one that is also management and policy oriented, and takes into account social, economic and cultural dimensions while still retaining a scientific core. IHP has 167 National Committees and focal points that contribute to the implementation of the programme.
IHP's primary objectives are:
To act as a vehicle through which Member States, cooperating professional and scientific organizations and individual experts can upgrade their knowledge of the water cycle, thereby increasing their capacity to better manage and develop their water resources
To develop techniques, methodologies and approaches to better define hydrological phenomena
To improve water management, locally and globally
To act as a catalyst to stimulate cooperation and dialogue in water science and management
To assess the sustainable development of vulnerable water resources
To serve as a platform for increasing awareness of global water issues.
The programme is implemented in six-year phases, allowing it to adapt to a rapidly changing world. The current seventh phase of IHP (IHP-VII, 2008-2013) is devoted to "Water Dependencies: Systems under Stress and Societal Responses" (2008-2013) and will continue to promote and lead international hydrological research, facilitate education and capacity development, and enhance governance in water resources management. Some of the focal areas of IHP-VII will include climate change, water sustainability, water and life support systems, and ecohydrology. The aim of these efforts is to help meet the UN Millennium Development Goals on sanitation, food security, poverty alleviation, water supply, and environmental sustainability.