African Oceans and Coasts Book
The ODINAFRICA book provides a historical overview of the achievements ofthe IODE Programme in Africa between 1989 and 2008 but focuses mainly on the period 2004-2008, ie ODINAFRICA-III. The Book describes acgievements at the regional level but also includes detailed reports for each of the 19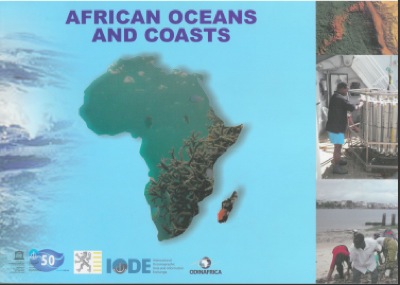 countries that participated in ODINAFRICA-III.
You can view/download each of the Chapters of the book as PDF files. The book has also been printed and was distributed during the 25th Session of the IOC Assembly (June 2009) to all IOC Member State representatives. 
Chapters 1 to 7 are also available in html format through the ODINAFRICA website HERE.