SPINCAM
The Project aims to establish an
ICAM indicator framework
in each country of the Southeast Pacific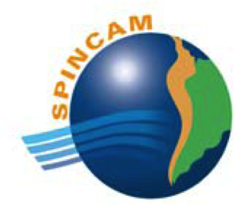 region (
Chile, Colombia, Ecuador, Panama and Peru
), focused on environmental and socio-economic conditions within the context of sustainable development and integrated coastal area management.
The application of a harmonized methodology and the development of a set of indicators among the participating countries will permit the calculation of a core set of common indicators at regional level. In addition, information systems will be built at national and regional level, which will support both the development of the indicators and dissemination of the results.
Special attention will focus on how indicator-based information is communicated to a wide audience, including technicians and various coastal stakeholders. This will be done through the development of fact sheets and score cards on each indicator and the development of a State of Coast report/Coastal Atlas at national level.
The project will focus primarily on national priorities and requirements, while seeking to benefit from regional networking and the development of regional products and services as well as national ones.
The implementation of this initiative will give support to the implementation and sustainability of ICAM in the region The project is expected to be implemented over a 3 years period.
The SPINCAM web site can be found on http://www.spincamnet.org
Main Objectives:
To support the implementation and effectiveness of ICAM through the improvement of data and information management capacity, knowledge, communication and networking at regional and national level;

To improve the delivery of data and information on the status of coastal resources and their management for the use by all coastal stakeholders (decision makers/civil society);
SPINCAM Management